4812 Orebank Road Kingsport TN 423-288-6071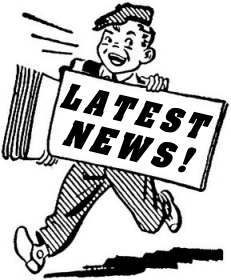 A man asked what we do for entertainment. I just said, "We farm." He understood what I meant. He was intelligent. [Amish saying]
Welcome to The Exchange Place. Here is a bit of our interesting history:

You'd better take your coat off, come on in, and sit a spell. Take a seat in one of our fine rocking chairs in the gathering room. We'd love to tell you a story or two about our farm.

Originally part of a 3,000-acre land grant given to Edmund Pendleton in 1756, Exchange Place remained wilderness until John S. Gaines, who had once been a soldier in the War of 1812, and his wife Letitia received his first land grant, 160 acres, in 1816.

Gaines gradually increased his holdings to more than 2,000 acres, and in 1846 traded the western portion of the plantation, including the main house and its dependencies, for the Holston Springs property in Scott County, Va.
The new owner, John M. Preston, presented it to his son,James Wilson Preston, upon his marriage to Catherine Ann Greenway.

The family tradition is that Mr. Preston bought it because he found a Daniel Boone carving on the property. As the story goes, Mr. Gaines advertised in the Knoxville Gazette that he had some property for sale. Well, Mrs. Gaines was flabbergasted that in only two months Mr. Preston came to see about it. Communication was very speedy, you know.
As Mr. Preston was riding over the property looking to see whether or not he wanted to purchase it, he found a tree that Boone had carved. Nobody else had ever seen it; he just happened upon it. The story is that he raced back to the gathering room and signed the deed,. After settling on the property, he sent his buggy driver to cut the tree and carried the carved block back to Abingdon that very day. It still hangs in the Preston home in Abingdon.

The property transfer between Gaines and Preston is one theory behind Exchange Place's name. But it certainly isn't the only one. There was also the exchange of stagecoach horses and currency.

The stagecoach came through three times a week and by law the horses on the stagecoach had to be replaced every four hours, so this was one of the stops for the stagecoach where they would change horses. There were two or three others between here and Abingdon. They were called relay stations. This relay station was right close to the border between Tennessee and Virginia.

At that time, every state had its own money system. Mr. Gaines was in the business of exchanging money. For a fee, he would change your Tennessee money for Virginia money if you were traveling from here into Virginia and vice-versa.
Chores
There's almost always something going on at the Exchange Place. We've got pigs to slop, chickens to feed, sheep to shear, and lots more chores to tend to.

The 62-acre working farm boasts milking shorthorn cattle or Durhams as they were called in those days, Dominique and white and brown Leghorn chickens, a Belgian draft horse, a Tennessee walking buggy horse, Poland China pigs, and some of only 1,000 or so Tunis sheep in the country.

Exchange Place works with the Minor Breeds Conservancy so that the older animal breeds do not become extinct. All of the breeds Exchange Place has are considered minor breeds and are on what's called a "watch" category, so they're not rare yet. But, they're all in the watch situation to assure that the numbers go up instead of down. If Mr. Preston came back today, he would probably see animals that were here when he lived here. Preserving these minor breeds makes Exchange Place a rare place, indeed.

One of the main points volunteers at Exchange Place try to get across to visitors -- especially children -- is just how challenging life on an 1850s farmstead could be. Everything that was needed was grown and raised right on the farm. Why, salt was all that had to be bought, or maybe a little coffee for the missus.

We close up when it starts gettin' chilly out, though, so you'd better hurry on by before the leaves start changing and the snow starts flying.