4812 Orebank Road Kingsport TN 423-288-6071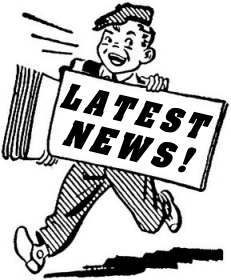 ►UPDATE 3/10/2021 Spring Garden Fair is cancelled for 2021
UPDATE 4/11/2020 Exchange Place Mark Selby Gives Festival Update : HomePage
Please Visit Vendors
"Due to the COVID-19 pandemic and concern for the health and safety of our community, the 2020 Exchange Place Spring Garden Fair has been cancelled. We wish you a healthy year and look forward to seeing everyone at the Spring Garden Fair in 2021! :: http://Exchangeplace.info
Though the Spring Garden Fair will not be held this year, many of the plant vendors who would have been at the garden fair are going the extra mile for you to make themselves available so that you can obtain directly from them your flowers, trees, shrubs, vegetables, fruit, and herb plants. Please support these local growers who bring their plants to the Spring Garden Fair each year. Not only will you benefit yourself by getting the plants you want, but you'll also be helping the plant growers weather this challenging time so that they can continue to provide all of us with the plants we all want and need.
We encourage you to contact these local businesses directly to purchase plants. They will help you shop safely for those heirlooms, natives and herbs you've come to count on.

Shy Valley Farm. http://www.shyvalleyfarm.com/. 423-348-6570. Native wildflowers, ferns, shrubs, grasses and trees, heirloom tomatoes and peppers, herbal products, culinary herbs. Will donate 10% to Exchange Place if buyer mentions Exchange Place when ordering.

Summerfield Herb Farm. https://www.facebook.com/summerfieldherbfarm/. 423-525-2621. Herb starter plants.

Fall Creek Nursery and Landscaping .https://www.facebook.com/pg/Fall-Creek-Landscaping-and-Nursery-1875188572779616/about/. Vegetables, annuals, hanging baskets, irises, herbs.

Onks Greenhouse. https://www.onksgreenhouseatgray.com/. 423-467-0007. Perennials, annuals, vegetable, plants, hanging baskets.

Seeds2Substance. https://www.facebook.com/pg/Seeds2Substance-LLC-2664781577080771/about/. 423-292-4035. Artisian lettuces, greens, herbs, and microgreens.

Couch Farms. https://www.facebook.com/pages/Couch-Farms/725233484268765. 423-272-6750.

Sow True Seeds. https://sowtrueseed.com/. Open-pollinated, heirloom and organic Seeds.

Datil Sensations. https://www.datilsensation.com/store/c1/Featured_Products.html#/. 904-540-4744. Will gladly deliver any datil pepper products as well as plants.

If you are interested in purchasing garden art, herbal products, etc. from other Spring Garden Fair vendors, please call Exchange Place at 423-288-6071 to obtain their contact information.