4812 Orebank Road Kingsport TN 423-288-6071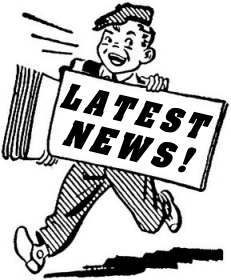 JOB OPENING 2018 : Resident Caretaker
Wanted: Resident Caretaker for 1850s living history farm
Posting Date: 05/25/2018
Applications accepted through June 30, 2018
This position is for a live-on-site Caretaker for Exchange Place living history farm museum in Kingsport, TN.
Exchange Place is a non-profit, volunteer-run living history farm that seeks to preserve, protect, interpret, and manage the history, heritage, and artifacts of the Gaines and Preston families. It is an educational facility that endeavors to demonstrate the resourcefulness of mid-19th century agrarian life. It is a viable, working, 62-acre farm that continues to maintain the heritage breeds of animals* and heirloom plantings essential to life of this antebellum period. As such, it is a regional attraction that offers tours, traditional period demonstrations, and other public events designed to increase community awareness and showcase heritage arts, crafts, and skills of the Appalachian region.
The ideal candidate will be a person who has a combined love for history and farming.
A complete list of responsibilities and expectations is available upon request, with the primary duties including:
 -- Caring for Exchange Place's animals*
 -- Helping maintain buildings, restrooms, and grounds
 -- Providing security for the property
 -- Representing Exchange Place in a positive manner to the general public, volunteers, educators, and all others who come in contact with Exchange Place
This person will work in cooperation with Exchange Place volunteers and will report to the Executive Committee. Strong communication skills are a must. Flexibility and willingness to work irregular hours on weekdays and weekends is required.
Compensation for the Caretaker is the rent-free use of the Caretaker's house. This two-bedroom historic farm house is provided for the Caretaker and his/her immediate family. Within reasonable limits, water and electricity will be paid by Exchange Place. The Caretaker is expected to properly maintain the house and yard of the Caretaker house.
To discuss this opening more fully, please send an e-mail to msadesman@gmail.com.
* As of 05/25/2018, Exchange Place has two Suffolk Punch draft horses, one riding horse, one Milking Shorthorn cow (that is not being milked), four Cotswold sheep, one jenny, and one cat. Eight chicks are expected to arrive in June -- a combination of Dominiques and Dorkings.
CONTACT : msadesman@gmail.com
​
​
...