4812 Orebank Road Kingsport TN 423-288-6071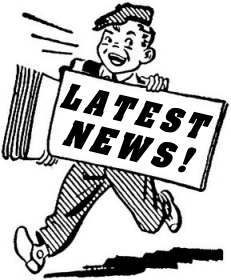 Exchange Place Garden
Living Farm Garden
"Hold on to your saddle ! We've got more information and pictures coming in on the stagecoach. It should be here real soon ! :)
Exchange Place Gardens:
Farmstead Side:
Historic Kitchen Garden: The area closest to the log kitchen represents a 19th century Appalachian farmstead kitchen garden, where vegetables, herbs, and flowers would have been grown for the table and for medicinal purposes. It contains heirloom plants grown specifically for use in the hearth kitchen and showcases historic and organic gardening techniques. This garden is maintained by the Eden's Ridge Hearth Cookery Society and the Exchange Place Junior Apprentices.
Demonstration Kitchen Garden: The back portion of the Kitchen Garden is managed by the Master Gardeners of Northeast Tennessee and other Exchange Place volunteers. Aesthetically, this garden compliments the historic landscape of Exchange Place, yet the plants grown here may be modern hybrids that display stronger disease and pest resistance than heirloom varieties. Modern, yet eco-friendly, techniques are also demonstrated.
Field Crop Demonstration Site: The large area adjacent to the Cook's Cabin exhibits crops that would have traditionally been grown in the fields in mid-nineteenth century Northeast Tennessee, such as corn, pumpkins, sorghum, broom corn, flax, and tobacco.
Dyer's Garden: The Dyer's Garden, located between two large veins of limestone near the Kitchen Garden, showcases plants that would have been traditionally grown to use for dyeing yarn and fabrics, such as madder, weld, woad, lady's bedstraw, sunflowers, marigolds, and black-eyed susans. This garden is maintained by the Exchange Place Junior Apprentices and Overmountain Weavers Guild.
Insectary Garden: Located in a corner outside the kitchen garden, this garden features native perennials and shrubs that are especially attractive to beneficial insects. Many of these plants are also useful medicinal or edible plants.
Native/Wildflower Garden: The area around the creek has been planted with native shrubs and wildflowers.
Laurie Feit Memorial Heirloom Daffodil Garden: In 2014 hundreds of heirloom bulbs were planted in the area around the Wildflower Garden by the Southern Appalachian Plant Society (SAPS) in memory of Laurie Feit. Laurie was a passionate gardener, a teacher who loved helping people learn, and a devoted community volunteer. She was a Tennessee Master Gardener, longtime editor of the SAPS newsletter, and a member of Herb Saplings.
Roseland Side:
Rose Garden: The heirloom rose garden adjacent to Roseland represents a smaller version of the large rose garden that grew at Roseland at its original location.
Gift Shop Garden: The beds around the gift shop contain herbs and heirloom flowers.
Shade Garden: The shade garden behind Roseland contains woodland ferns and wildflowers and was planted in honor of long-time Exchange Place volunteers Ray and Martha Hunt.
Site-Wide:
Trees/Arboretum: The trees at Exchange Place are either specimens original to the site or newly planted native species.
Come Enjoy That Nice Breath of Fresh Garden Air :)