4812 Orebank Road Kingsport TN 423-288-6071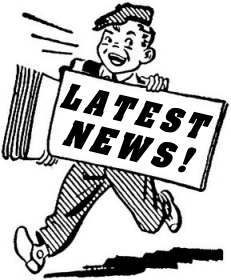 Exchange Place : Gaines-Preston Farm : Historic 1850s : 2023 Schedule
2023 Exchange Place : Gaines-Preston Farm : Historic 1850s : 2023 Schedule
HOURS: These may change. 2:00 -- 4:30pm Saturdays and Sundays, May through October.

We also open for special appointments. Call 423-288-6071

Spring Garden Fair : April 29-30 (10:00 -- 5:00) & May 1 (12:00 -- 5:00). Admission charged at gate. $5 adults (12 and older) and Children under 12 free.

Hamlett-Dobson Farm Fest: Sunday July 16, 2:00 -- 5:00 Free admission.

Fall Folk Arts Festival: Sept. 23-24 (10:00 -- 5:00) & 25th (12:00 -- 5:00). Admission $5 (12 and over) at gate. Free under 12.

October : Witches Wynd: October, 2023 ONLINE WitchesWynd.com

December : Christmas in the Country: Dec. 2, 10:00 -- 4:00. $5 age 12 and over..Yule Log Ceremony: December 2, 4:00.
Come visit The Exchange Place's many Festivals. From the Spring Garden Festival to our Farm Fest, the Folk Arts Festival and end the year with Christmas in the Country. Or simply visit us any time. Enjoy this 1850s Farm with animals, history and so much more.
WJHL Fall Folk Arts Festival At Exchange Place September 22, 2015
This Saturday morning at 10 am at Exchange Place in Kingsport, you can be transported back in time, as the Fall Folk Arts Festival gets underway. Passing on the skills and knowledge of yesteryear is the main focus of this 43 year old event. Ellen and Walt Turpening are here to share with us all of the details of this timeless event.