4812 Orebank Road Kingsport TN 423-288-6071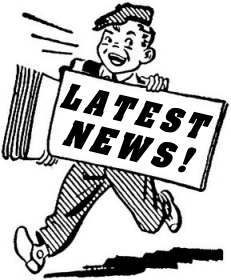 Exchange Place : Calendar : Gaines-Preston Farm : Historic 1850s
Things are always happening at the Exchange Place. Winter, Spring, Summer and Autumn all have their unique stories to tell as we journey back into the days of the 1850s.Come on and join us and we're sure you will have happy good-ole-country experiences to take back home with you.Give us a call for any updates or questions you may have about visiting.423-288-6071or email us. See below for more...See some pictures
Festival Details : Calendar of Events 2022
Spring Garden Fair 2022 .
UPDATES FOR 2022 FESTIVALS
10-5 p.m. Saturday, April 30 , and 12-5 p.m. Sunday, May 1 : Age 12 and Older $5.00
The Exchange Place Spring Garden Fair is held in April at Exchange Place Living History Farm, 4812 Orebank Road in Kingsport. See Photos.The Fair focuses on springtime activities on an 1850s farm and the sale of thousands of plants, garden accessories and related crafts, with an emphasis on herbs, native, and heirloom plants. Each year the Fair features garden walks and talks, children's activities, traditional music, and baked goods. For more information, call 423-288-6071.
​
Watch Springfest 2012 : You might see yourself!
Come Sit on the Porch with Us.
Farm Fest 2022
July 17, 2022 from 2pm - 5pm
Hamlett-Dobson Farm Fest will provide old-fashioned family fun on Sunday, from 2:00 p.m. - 5:00 p.m. at the Exchange Place Living History Farm. Sponsored by Hamlett-Dobson Funeral Home and Exchange Place Living History Farm, Farm Fest celebrates the pleasures of country life. Step back into the 19th century and enjoy the sounds of traditional instruments. Basque in activities from bygone days like sack races, hayrides, and cakewalks. Taste fresh summer food, such as watermelon and corn on the cob. Pet the farm animals and try your hand at old-time crafts like stenciling, tin punch and carding wool. Small children will enjoy washing clothes on a washboard, dressing up in old-fashioned duds and jumping in the haystack. No ticket, entry fee or registration required.
Farmfest 2011 : Mooooo!
Fall Folk Arts Festival 2022
(Sept 24/25 2021: 10am-5pm. And on the 25th, 12-5pm : Admission $5.00)
We anticipate another perfect Autumn weekend this year. The historic valley farmstead bustles with activity by vendors, demonstrators, bakers, and kettle corn makers! The Brunswick stew and apple butter kettles over the open fire yields a distinctive and inviting aroma to the grounds. Music filled the air throughout the weekend from the community band, dulcimer players, and bluegrass bands, The harvest market includes a colorful array of corn, pumpkins, and squash.Many heritage craftspeople demonstrat the "necessities of the 1850's" - vegetable dyeing, quilting, basketmaking, ropemaking, chairmaking, caning, whittling, blacksmithing, weaving, spinning, pottery, hearth side cooking, soap making, apple cider squeezing, and hand made toys - to name a few.Cotswold sheep are fed and petted; Zack and Elliott, the team of Suffolk horses, pull the large three seater station wagon; the Durham cows bawl in the paddock, and the chickens try to hide.
Witches Wynd 2022

ONLINE October 28 + October 29 2021
visit : WitchesWynd.com

Exchange Place needs no props after dark for a spooky atmosphere, with its shadowy corners of ancient log buildings where storytellers wait to relate chilling tales of the past. Guests assemble at the barn, divide into five groups, each of which is led by a lantern-bearing host to hear all of the five stories wind and through scenes relating to the story just heard.
Autumn weather in Tennessee can be cool enough to bundle up and windy enough to enhance the evening.
Many autumn leaves are still clinging to the trees as October moves into November. Watch for our next special event.
Christmas In The Country 2022 $5.00 age 12 and up. Free under 12.
READ More details here from previous..
December 3, Christmas in the Country 10am-4pm
December 3, - Yule Log Ceremony 4:00 pm
Exchange Place Living History Farm will once again come alive for the 2021 holidays by hosting the Christmas In The Country festival! You'll find fresh greenery, wreaths, roping, decorating ideas using natural materials, unique folk arts and primitives, traditional holiday foods, herbal products, hearthside cooking, and hands-on activities for all ages!
Gates open at 10:00. Enjoy shopping and demonstrations until 4:00, then stick around for the Yule Log Ceremony at 4:15 and enjoy a cup of wassail as you watch the sun set over the historic site.
For more information, please call (423) 288-6071.
Admission is $5 for those aged 12 and up, and free for those under 12.