4812 Orebank Road Kingsport TN 423-288-6071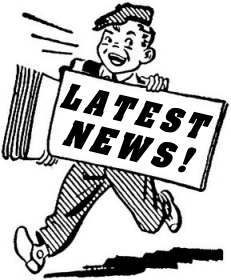 Christmas In The Country 2021
► EXCHANGE PLACE CHRISTMAS
Kingsport, TN – Christmas in the Country, the annual celebration of winter and the holiday season at Exchange Place Living History Farm, 4812 Orebank Road in Kingsport, will take place on Saturday, December 4, from 10:00 am until 4:00 pm. Following the procedure we established with our recent Fall Folk Arts Festival, all activities will once again take place outdoors, and all CDC guidelines will be observed, as we continue to battle against the COVID-19 pandemic. Admission will be $5 for adults and free for children under 12.
Fresh greenery and handcrafted wreaths will, as always, be a major feature of this festival, along with unique folk arts and handcrafts created by a wide variety of local and regional artisans, plus favorite holiday foods made from generations-old recipes. The celebration also features hands-on experiences for all ages, and demonstrations of wintertime activities on the 19th-century farmstead, listed on the National Register of Historic Places.
More than just another shopping opportunity, Christmas in the Country will offer a glimpse into what farm life was like in our region prior to the War Between the States. Our blacksmith shop will be up and running, demonstrating the historic skills needed to make hardware and tools for the farm, fix wagon wheels and, of course, shoe the horses.
The Overmountain Weavers Guild will be displaying weaving and spinning at several locations around the farmstead, as well as offering their unique handwoven and hand knitted gift items on the Roseland front porch. Of special interest may be the sale of Cotswold fleece products, made from the wool of Exchange Place's own Cotswold sheep! Proceeds from all Cotswold fiber sales remain on the farm to support our heritage livestock, just as all money collected at the gate is used to maintain the buildings and grounds, and see to the daily needs of our animals.
The heritage kitchen is currently undergoing restoration and will therefore not be open, but the Eden's Ridge Hearth Cookery Society, including our Junior Apprentices, will be making ginger cakes in the Cook's Cabin and baking them in the outdoor bread oven. The JAs will also be making old-fashioned Christmas tree decorations, and selling a variety of handmade items such as bark baskets, tin cookie cutters, pin cushions, and Christmas ornaments in a craft sale booth, located under the large Visitor's tent.
Children's activities are always a feature at our festivals. Youngsters can try their hand at winter chores and play as children would have done in the 19th century. They can also take part in our annual custom of decorating a tree for the birds. In addition, children of all ages will enjoy meeting and interacting with the animals who live at Exchange Place year-round.
Capping the day is the traditional Yule Log Ceremony, which will begin around 4:15 pm and will be free to the public. Originated by the Vikings, it served as a way for them to honor their gods and request good luck in the coming year. Later it was incorporated into the harvest festivals of Germany and Scandinavia, then moved to England when the Normans conquered the isles and eventually migrated to the New World with the Pilgrims. While a Yule Log may or may not have been part of the traditional celebration during the antebellum years, we like to make it a part of our Christmas in the Country as a symbol of peace and good will for our wonderful community. Since it was often decorated with evergreens and sometimes sprinkled with grain or cider before it was finally lit, we encourage everyone to bring a sprig to cast onto the fire, and also to wear fine, colorful headgear to the event, which will conclude with the singing of carols and, of course, a cup of hot wassail! Derived from the Anglo-Saxon "waes hael," which meant "Be in Health" or "Here's to You," wassail helps us to emphasizes the spirit of health and friendship.
For more information, you may call Exchange Place at 423-288-6071, or log onto http://ExchangePlace.info or email
Exchange Place is a living history farm whose mission is to preserve and interpret the heritage of mid-nineteenth century farm life in Northeast Tennessee. Exchange Place is a non-profit organization maintained and operated by volunteers and is supported by donations, fundraisers, memberships and grants.