4812 Orebank Road Kingsport TN 423-288-6071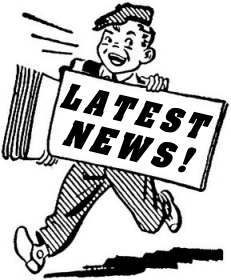 Heritage Autumn Sunday 2021
FOR IMMEDIATE RELEASE 2021 October 4
EXCHANGE PLACE WILL HOLD THEIR VERY FIRST HERITAGE AUTUMN SUNDAY ON OCTOBER 17 2021
Kingsport, TN – This autumn belongs to Exchange Place. Following the very successful return of the Fall Folk Arts Festival in late September, the Living History Farm will be producing two more events in October that are guaranteed to add color and excitement to a season that is always known for its color and excitement.
On Sunday, October 17, from 2 pm until 4:30 pm, we will hold our very first Heritage Autumn Sunday. Admission is $5 per person, with those under the age of 12 admitted free. As always, all proceeds go towards the care of the farm's resident animals, and the continued restoration and preservation of the site, located at 4812 Orebank Road in Kingsport. It will follow in the footsteps of the Heritage Summer Sunday inaugurated back in August, and will honor the beauty and creativity of fall with an afternoon filled with individual ingenuity, common among the artisans who can often be found at Exchange Place.
Three prominent craftspeople will be displaying their skills. Isaac Hendershot is a blacksmith and iron worker who has been "forging in fire" since 2015, and demonstrating at Exchange Place for the past three years. In the years before the War Between the States, a blacksmith was a very essential person in every community, and Isaac will put those skills on display, and answer questions, in our blacksmith shop. Vickie Almaroad, a member of the Overmountain Weavers Guild and a producer of flax and linen, will show how one can process flax into fiber. (Other members of the Guild will be demonstrating their skills in the fiber arts.) And Joy Smith, who has been making baskets for more than three decades, will demonstrate different types of basket making, including Nantucket, Shaker, and simple market baskets.
Exchange Place is listed on the National Register of Historic Places, and one of the prime reasons is that several of our buildings are original to the site, having been built by either the Gaines or Preston families after the conclusion of the War of 1812. Many of these priceless buildings will feature our knowledgeable volunteers, who will be happy to expound on the history of each structure, as well as offer up other juicy tidbits that will help place the farmstead within the context of life in Northeast Tennessee in the early 19th century. The garden, which logically sits next to the kitchen, will also be staffed with Master Gardeners, who will be able to describe what is grown there, and how each item was used by families in the antebellum years.
And of course, people love seeing and interacting with our resident animals. Included among our flock of sheep are some who were born just this past spring! They are joined by two roosters, seven hens and a chick; a horse; a Shorthorn milking cow; a Jerusalem donkey; and a pair of American Guinea hogs. They will all be visible, with some of them accessible for a "meet-and-greet" in the 1851 barn.
Now, in our very first paragraph, we mentioned that Exchange Place has two major events scheduled for October. In addition to the Heritage Autumn Sunday on October 17, the extremely popular Witches Wynd will be held, and like last year will be a virtual affair, due to the continued presence of COVID-19.
This will be the 29th consecutive year that we will be offering tales of mystery and the supernatural, told by some of the finest storytellers in our region. This 2021 edition will also feature music and a very special introduction from Billee Moore, who created Witches Wynd for Exchange Place more than a quarter of a century ago. More complete information will be released next week.
For more information on Heritage Autumn Sunday on October 17, you may call Exchange Place at 423-288-6071, write to exchangeplacefestivals@gmail.com, or visit our website at https://www.exchangeplace.info.
Exchange Place is a living history farm whose mission is to preserve and interpret the heritage of mid-nineteenth century farm life in Northeast Tennessee. Exchange Place is a non-profit organization maintained and operated entirely by volunteers and is supported by donations, fundraisers, memberships and grants.
--